The world of marketing has changed dramatically over the last decade. The Internet, smartphones and other mobile devices, and social media have opened up new opportunities for marketers to reach their target audience in more ways than ever before.
We call digital marketing – a form of marketing that uses technology to connect brands with consumers.
In this article, we will explore everything about what is digital marketing and hopefully some of the strategies that we use at our digital marketing agency in Vietnam and hopefully, you can use in your business too.
This is a reasonably large article, so we do have a video below that has a good overview if you are in a bit of a rush.
For those who know us or who can spend a little more time with us here at Web Design Saigon, you will know we are an online marketing agency that specializes in providing our client's different forms of digital marketing services such as our PPC Services, Social Media Marketing Services, Content Marketing Services, etc. to make them more profitable.
But we usually focus our blog articles on help guides and information to those interested in the profession. With the intro out of the way, let's delve into what digital marketing is with our ultimate guide, which in other words, is an online method of marketing.
We talk a lot about inbound marketing at Web Design Saigon as a very productive way to attract, connect, and delight clients online. But we also get a lot of digital marketing inquiries from individuals all over the world.
We agreed, therefore, to answer them. To jump to a section that most appeals to you, click the links below or continue to read to see how digital marketing is carried out today.
Digital Marketing is often thought of as "online" or "internet" marketing because so much of it happens on computers and phones these days, but this isn't entirely accurate.
Digital Marketing can be broken down into four main categories: Search Engine Optimization (SEO), Search Engine Marketing (SEM), Social Media Marketing (SMM), Email Marketing, and Display Advertising. Within these four areas, there are several different tactics that companies can use to promote their business.
Email marketing is when you send out emails with links to your website or products for people who have signed up to receive them from you in the past. Social media marketing (SMM) refers to any activity on social networks like Facebook and Twitter – posting updates, sending direct messages, responding to other users' posts, etc… Search engine optimization (SEO) means getting more traffic because search engines rank your site higher than others based on what keywords consumers use while searching online.
Display advertising is buying ad space on websites so that people will see an advertisement when they're visiting the same sites where potential customers might be hanging out.
The Internet has changed the way consumers shop, so today's marketers need to be online to reach their customers. That said, having a website isn't enough – you also need to promote it for people to find out about your business and what products or services you have on offer.
This is where digital marketing comes into play.
There are many different ways that companies can use digital marketing strategies and digital advertising themselves through various forms of media, including social networking sites like Facebook, Twitter, Instagram, etc., websites (including blogs), search engines (like Google or Yahoo! ), email newsletters, etc…
The goal here is simple: get more traffic coming back to your site by studying and monitoring consumer behavior, which results in more sales/conversions. So let's jump in and make you a digital marketing expert!
Firstly, What is Digital Marketing?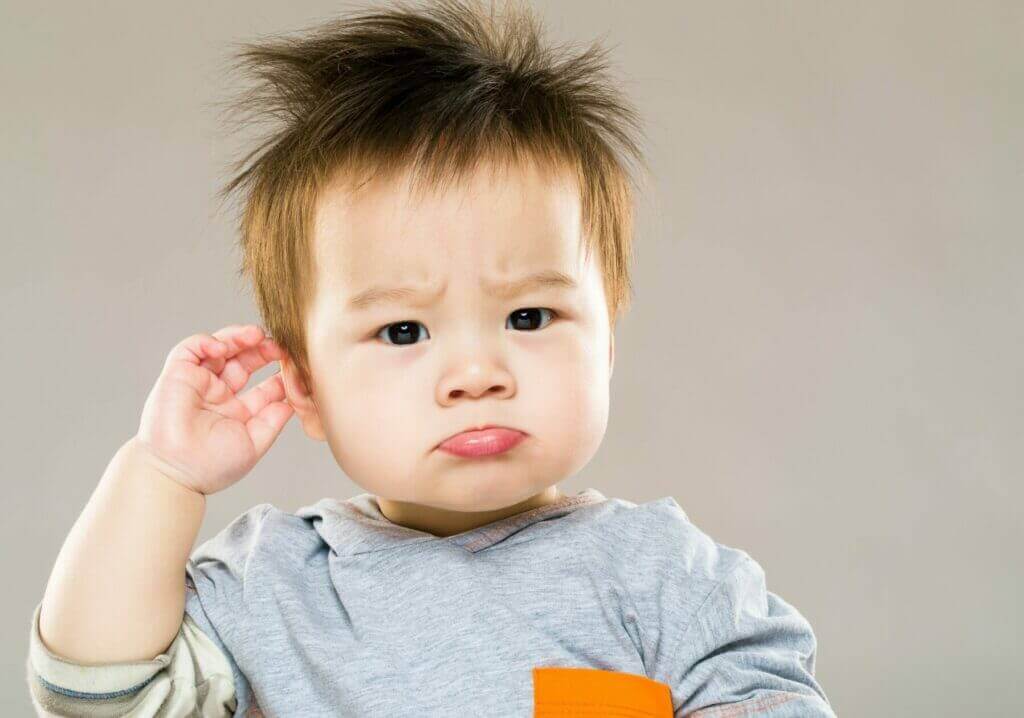 Digital marketing is the promotion of products or brands using electronic devices. It's an umbrella term encompassing many different types of online advertising, such as SEO, PPC (Pay-Per-Click) ads on Search engine results pages, and on sites like Facebook, web banners displayed within a webpage that links to another page with more information, etc…
According to Wikipedia, "digital marketing is concerned with paid digital marketing channels," which refers to any advertising done over the Internet. Social websites, email newsletters, and online search engines are all considered digital channels for marketing a business or product.
In simple terms, Digital Marketing can be defined as "Digital Marketing is the promotion of products/brands via various electronic devices like mobile phones, computers (including laptops), tablets, etc." The end goal here is ultimately sales. So let's get into how we do that!
What Role Does Digital Marketing Play In A Successful Company?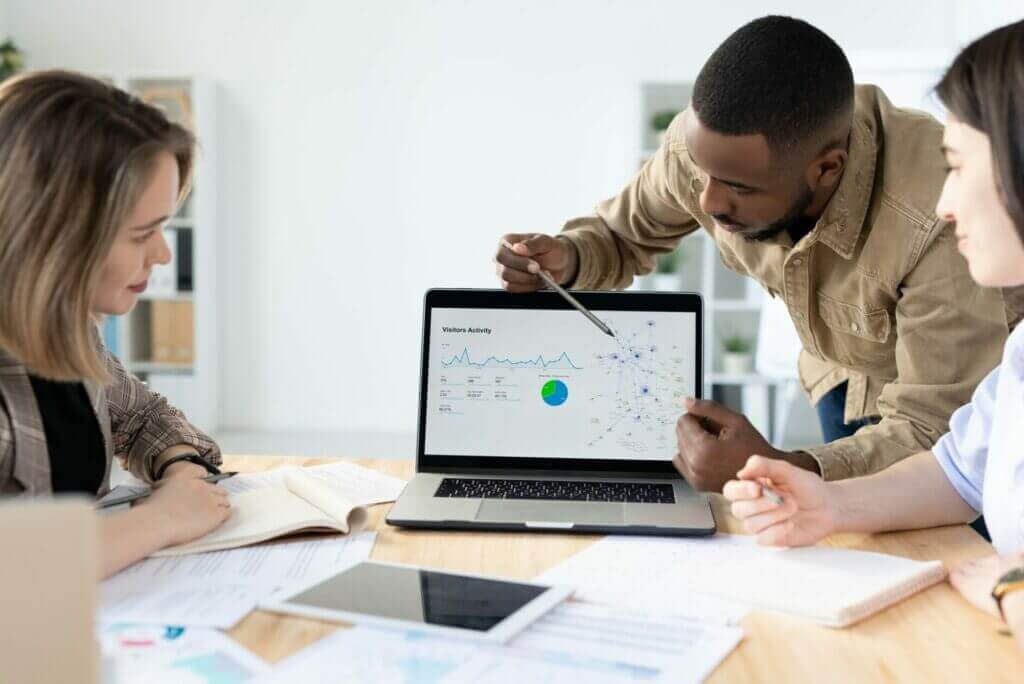 Traditional marketing like print ads, phone calls, and physical advertising still work. But there are also more opportunities to use digital marketing like digital ads using email & video in this day and age.
Having a digital marketing strategy is critical for your business's success. Several websites provide information about various firms, and they feature digital advertisements or social postings. People now want to learn about products in this way, so you must as well.
Long story short, to be a company owner, you will need to do some digital marketing campaigns. There are many choices and techniques for focusing your digital marketing efforts, so get creative and experiment with different tactics on a budget.
You can use an analytics dashboard to see how your work with digital marketing tactics is going. You do not need to use a billboard or print ads.
Which Viewpoint Should A Company Take On Digital Marketing?
There are several different ways to market a business or product. Many companies do offline marketing, but there are also various options with digital marketing. Just because you have not tried one of the methods before does not mean it will not work for your company.
You can use all kinds of online platforms for advertising your products and services effectively. Social media campaigns on Facebook, Instagram, Twitter, etc., email newsletters sent out to previous customers or potential clients to get more sales/interest – are just some examples that prove how important digital marketing has become in our society today.
Long story short, Digital Marketing is here, so be prepared! Use every platform available, whether it's YouTube videos, banner ads on sites like Facebook.
What are the different types of Digital Marketing?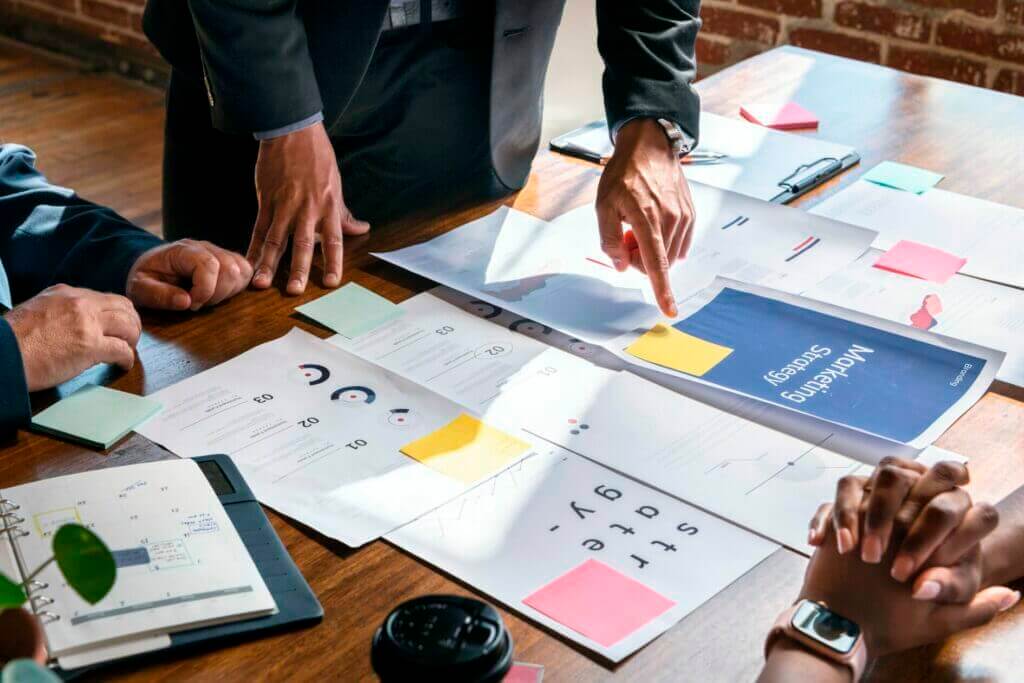 Here's a summary of some of the most successful techniques for digital marketing and the platforms involved in each one to see which may be suitable to adopt for your company.
Content Marketing
Inbound Marketing
Social Media Marketing
Sponsored Content
Pay Per Click (PPC)
Online PR
Affiliate Marketing
Email Marketing
Native Advertising
Marketing Automation
Content Marketing
Content Marketing is a great way to advertise your company in the online world. You can create informative videos, blog posts, or any content that will engage with potential customers and help them solve problems they may have.
Blog Posts
These are great for your company because they can solve potential customer problems and be seen on search engines like Google. It would help if you researched the topics of blog posts before writing them to ensure people want to read about what you have written about.
Video Marketing
YouTube videos are a must-use digital marketing technique, as it's one of the most popular platforms around with billions of users worldwide. There has even been an increase in YouTube ads over time due to bringing businesses more revenue through adverts.
You could create exciting facts or joke videos which shareable by many users – this would help promote your business/product within sites such as Facebook!
Infographics & Ebooks
Infographics & Ebooks are another great way to spread the word about your company. Many people can share them on sites like Facebook, Twitter, etc., and will attract more users/customers through sharing – which is what you want!
Inbound Marketing
Inbound Marketing is when your company attracts potential customers through in-depth content found online. It can be described as the process by which you become loved and trusted within the industry, therefore gaining more sales/customers for your business.
Social Media Marketing
Social Media Marketing is a must-do for any company that wants to be successful in the online world. You can use many different platforms, such as Facebook, Instagram, Twitter, etc., to promote your social media posts or products/services so people will see them on their newsfeeds!
You could even set up an account specifically for promoting business offers, which would target users who have downloaded your app or subscribed to emails from you – this way, they are more likely to purchase something.
This marketing technique is excellent because potential customers do not need to search through adverts; instead, businesses directly market them.
Five best social media marketing channels:
–Facebook
– Instagram
– Twitter
– LinkedIn
– Pinterest
When you start using social media, you can connect your channels like LinkedIn and Facebook with tools like HootSuite. This will make it easier for you to schedule content for many different platforms simultaneously. You can also get your messages from various social media accounts in one place by connecting them to HootSuite.
Sponsored Content
Sponsored content is when companies pay money to have many people see their content. It's an excellent way for businesses/companies who don't necessarily want to invest time in creating valuable and engaging content, as they can publish it on the Internet without doing much work!
Pay Per Click (PPC)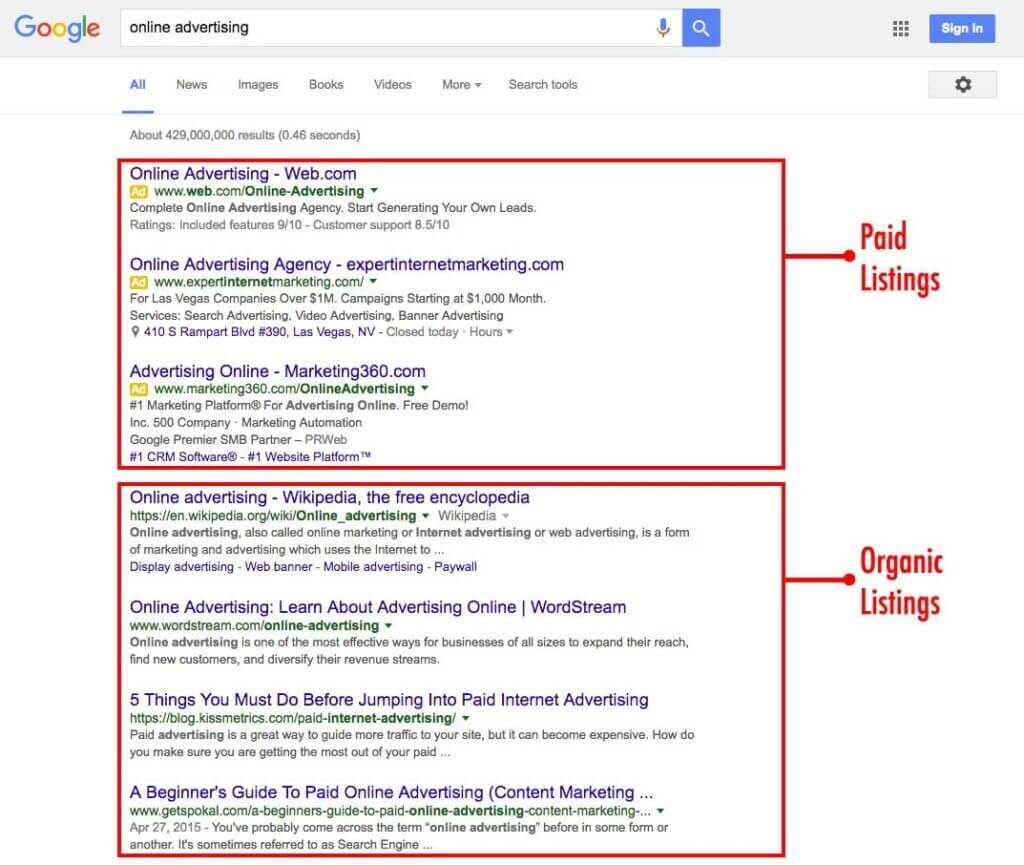 PPC is a method of marketing where you only pay if internet users click on your paid ads. It can be used on many different platforms such as Google Ads, Facebook, etc… It's straightforward to set up an account with PPC (i.e., using AdWords), and they will give you information about how much each click costs – this way, you'll know whether the campaign was successful or not!
Paid Facebook Ads
Facebook ads are another great way to drive traffic towards your website/product. It's straightforward to set up an account with Facebook, and you can choose what type of audience you want it to be shown on – this will help ensure the people who see your adverts are interested in them! Many companies use this method because they feel it's a very successful way to promote their business/product.
Paid Twitter Ad Campaigns
Twitter ads are another great way to advertise your product/service, and they can be set up very quickly – you need an email address! Twitter adverts work similarly to Facebook, meaning that the more people who click on them, the more money you will spend. It's also possible for companies to keep track of their adverts on their Twitter analytics.
Creating a video ad campaign on Twitter is also possible, which is very effective because videos inspire.
LinkedIn Promotional Messages
LinkedIn is an excellent platform for businesses/companies to promote their products or services, as professionals mainly use it – this means more people may be interested in buying what you're selling! LinkedIn users usually look at your company page before purchasing anything from you also makes promotional messages very effective.
Online PR
Online PR is an excellent way of getting your company noticed by influencers. Influencer marketing has been growing in the past few years, and this means that if you're able to get on journalists/bloggers' radars, they may start writing about your company!
It's also possible for companies to create their press releases – these can be published on websites such as Cision or PR Newswire, etc… This advertising method is very beneficial because it helps potential customers gain trust in what you offer.
Media Outreach To Reporters
Media Outreach is an excellent way of getting your company noticed by influencers. If you're able to get on journalists/bloggers' radars, they may start writing about your company, which can lead to more views for your website! The information you present within media outreach emails must be attractive – otherwise, it will be unlikely for journalists/bloggers to write about you! A marketing platform that caters to this is called HARO – Help a Reporter Out.
Social Media Outreach To Influencers
Social media outreach is very similar to the previous section. However, it's done through social media! It's vital that you find influencers relevant for your business/industry – this means they will be more likely to write about what you have to offer. You can do this by using tools such as Followerwonk or Buzz.
Engaging With Your Companies Online Reviews
Companies need to engage with their customers who leave reviews on websites such as Trustpilot, Yelp, etc… This is because if you don't reply to the study, then it will be unlikely that they'll go back and change/remove it. It can be a good idea to thank people for leaving positive reviews about your company.
Engaging comments on your website or blog
It's also essential for companies to engage with the comments left on their website or blog. It will leave a good impression if you can reply and help people within your industry/business! It can be beneficial if you try and engage in conversations about topics related to your business – this means that they may be.
Affiliate Marketing
Affiliate marketing is when you get other people to sell your product/service for you! This method of promoting a business is beneficial because it's free. However, the downside with this form of advertising is that if they don't effectively promote your company, it will have no benefit.
If conducted correctly, affiliate marketing can be very profitable and lead to more customers buying what you're selling.
Email Marketing
Email marketing is an excellent way of getting your product/service into the hands of potential customers! One of the main benefits of using an email marketing campaign is that it creates targeted ads for specific groups such as location, age, etc. This is still the go-to for compelling business to business sales.
This digital channel can be very effective, especially if people are subscribed to receive updates from your company. Some of these may include:
Blog subscription newsletters.
Follow-up emails to website visitors who downloaded something.
Customer welcome emails.
Holiday promotions for members of the loyalty program.
Customer nurturing tips or similar emails from the series.
Native Advertising
Native advertising is a form of online marketing that takes a regular article on social media. This type of digital ad has become popular due to its effectiveness – it's because they're not easy to distinguish from other posts. Therefore people are more likely to click on them!
Native ads get around 50% higher clicks than banner ads. It can be very beneficial for companies who wish to create an effective advertisement without negative consequences for their product/service.
Marketing Automation
Marketing automation is the next level when it comes to your digital strategy. Some of the latest digital tools that open up automation are an excellent way for companies to streamline their marketing efforts! It allows you to automate the different parts of your business, such as:
Email follow-up/customer nurturing.
Lead scoring and conversion tracking.
Customer retention campaigns.
Upsell offers after cart abandonment recovery, etc.
This form of advertising can be very beneficial because it helps businesses save time. However, there are some cons associated with this method which include that you need an extensive understanding of how every part works to create good automated campaigns.
Marketing Automation also requires high levels of technology integration within your company…so make sure everything's up-to-date before investing in something like this!
What Are The Different Types Of Digital Marketers You Could Employ?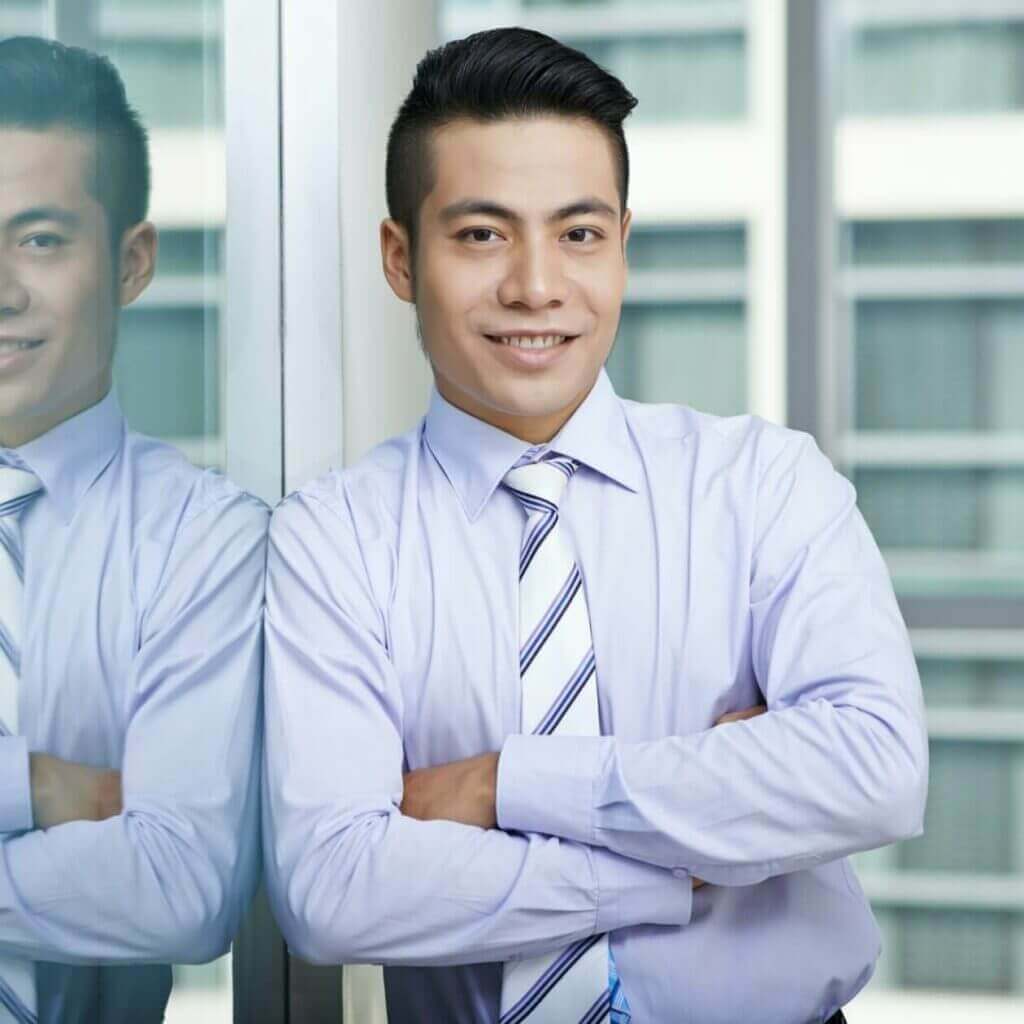 All digital channels accessible to a firm, both free and paid, are the responsibility of digital marketers within marketing teams. The company's website, search engine rankings, email, display advertising, and blog are examples of these media.
Each channel is handled by a digital marketer or even dedicated marketing teams who usually focus on a different key performance indicator (KPI) to assess the company's success across each one.
For instance, a digital marketer in charge of SEO tracks the "organic traffic" to their website by counting Google search traffic from website visitors who have found a company's website page. Digital marketing now encompasses many roles, including strategy and creativity.
In small firms, on the other hand, one generalist might be in charge of many of the aforementioned digital marketing activities. These techniques are utilized by specialists working in larger businesses specializing in only one or two digital business channels.
Let's look at some of the different types of digital marketers in more detail:
SEO Manager / Consultant
Primary Objective: Maximise a website's organic search rankings.
Key Performance Indicators: SEO manager's position within a marketing team is to monitor the performance of their company's website regarding keywords, keyword position, and traffic levels using tools such as Google Analytics.
They also measure backlinks from other websites and platforms, including Facebook, Twitter & LinkedIn, to see how they can improve upon them (i.e., what types of content are performing well with which audiences).
PPC Manager / Consulant
Primary Objective: Maximize return on ad spend through paid advertising channels.
Key Performance Indicators: PPC manager's role within a marketing team will monitor the performance of advertisements on paid ad platforms such as Google Adwords. Key metrics include click-through rates, cost per conversion, and sales/lead goals set by a company's marketing department.
Social Media Manager / Consultant
Primary Objective: Maximise the social media strategy, Social media channels, and brand awareness & engagement across social platforms.
Key Performance Indicators: Social media managers' inclusion in a marketing team is to track their firm's total number of followers to see how their numbers are growing over time – this can be done using tools provided by Twitter or Facebook or from third party analytics providers (i.e., Hootsuite). They also measure the success of posts in terms of likes, shares, and comments for each one.
Content Marketing Specialist
Primary Objective: Generate brand awareness, engagement, and website traffic through the creation of high-quality content.
Key Performance Indicators: Content marketing specialists are integral to any marketing team as they measure their company's success in terms of page views (how many people are viewing a specific article), time spent reading an article or blog post, bounce rate (the percentage of visitors that leave after visiting only one page) and conversion rates (the number of viewers that complete tasks such as clicking on links to other pages).
Marketing Automation Coordinator
Primary Objective: Increase the number of leads generated, qualified, and converted.
Key Performance Indicators: Marketing automation coordinators play a crucial role within a marketing team who measure the performance of their company's marketing campaigns in terms of total leads created (by source), opportunities created across all channels including social media, contacts added to a CRM system or new customers acquired through email marketing by using a variety digital technologies and marketing automation tools.
Is Inbound Marketing & Digital Marketing The Same?
No, they are not. Inbound marketing covers all the activities of an organization that help attract and engage its prospects with content designed to deliver value at every step in the buyer's journey.
On the other hand, Digital Marketing is one element of a company's overall online marketing strategy – it includes SEO, paid search, social media advertising & remarketing, and display & affiliate network banner ads.
Should All Businesses Do Digital Marketing?
Digital marketing can work for any company. Digital marketing includes creating personas to find out about your customers and what they want and making good content on the Internet. But it would help if you did it in a way that is right for your company's needs.
Why Does Digital Marketing Matter?
Digital marketing is a type of advertising. It is very good at getting your product or service to more people. It also costs less than other types of ads, such as newspapers and television.
You can see how many people looked at the advertisement and what they did when they saw it. This helps you know if the ad was successful and which
Digital marketing has a couple of significant advantages. Let's dive into 4 of them.
1. You may focus your marketing efforts on just the prospects most likely to buy your goods or service.
You can't control who sees your advertisement if you put it on TV, in a magazine, or billboard. You can know the average readership of the magazine or how many people live in specific neighborhoods. But no matter what, you don't know who will see your ad.
Digital marketing, on the other hand, allows you to identify and target a specific audience and deliver personalized, high-converting advertising messages to them.
Social media can show ads to people who are the same age, gender, or location. Ads can also be displayed if someone searches for a specific word that is related to your business.
Digital marketing is like research. It allows you to find out things about your consumers, how they behave, and what they want. You can change your marketing plan as you learn more. You can also advertise on different parts of the Internet that you know some people will see. If people have different needs, then it's good to be able to
2. It's more cost-effective than conventional methods of marketing.
Digital marketing lets you check campaigns and see the ROI. If a campaign is not working well, you can stop it or change it.
You might need to do this with traditional advertising. It does not matter how your billboard works; spending money on a billboard will always cost the same, even if it doesn't work for your business.
Plus, with digital marketing, you can spend your money on things that will do well. You can use software to make Content for Instagram instead of paying for PPC campaigns.
Digital marketing helps you keep changing what you are doing to never waste money on things that don't work.
Digital marketing is cheaper than other options, and it can help you get the most value.
If you're a small business owner with a restricted budget, one or more of these methods may be worth your time and money.
For example, if you have limited funds for a small firm, consider investing in SMM, blogging, or SEO—three strategies that provide an excellent return on investment even with a bit of spending.
3. Digital marketing helps you to outrank the industry's more prominent players.
It is hard for you to compete with the big brands in your industry. Some of them have millions of dollars to spend on tv or national promotions, but there are also ways to beat them. You can do this by running a digital marketing campaign that will outrank the significant players.
To help you rank on search engines for specific keywords, you might use those long-tail keywords relevant to your product or service and produce high-quality content. Search engines aren't concerned about who ranks highest; instead, they prioritize material that connects more with the target audience.
You can use social media to let people know about your company. I do not follow any major brands, but I follow influencers who often talk about products or services they like. If you work for a small to medium-sized business, this might be something you want to consider.
4. It's easier to track the ROI (Return On Investment) with Digital Marketing.
Digital marketing will provide you with a detailed view of all the things that could help your company, such as how many people see your ads, what they share with other people, or how long they look at them.
Digital marketing is good because you can measure these things. It's not great for everything, though.
Digital marketing is different than other marketing because you can watch what happens in real-time. When you put an ad in a journal, there is no way to determine if any sales resulted from that ad.
What Types Of Digital Marketing Should I Focus On?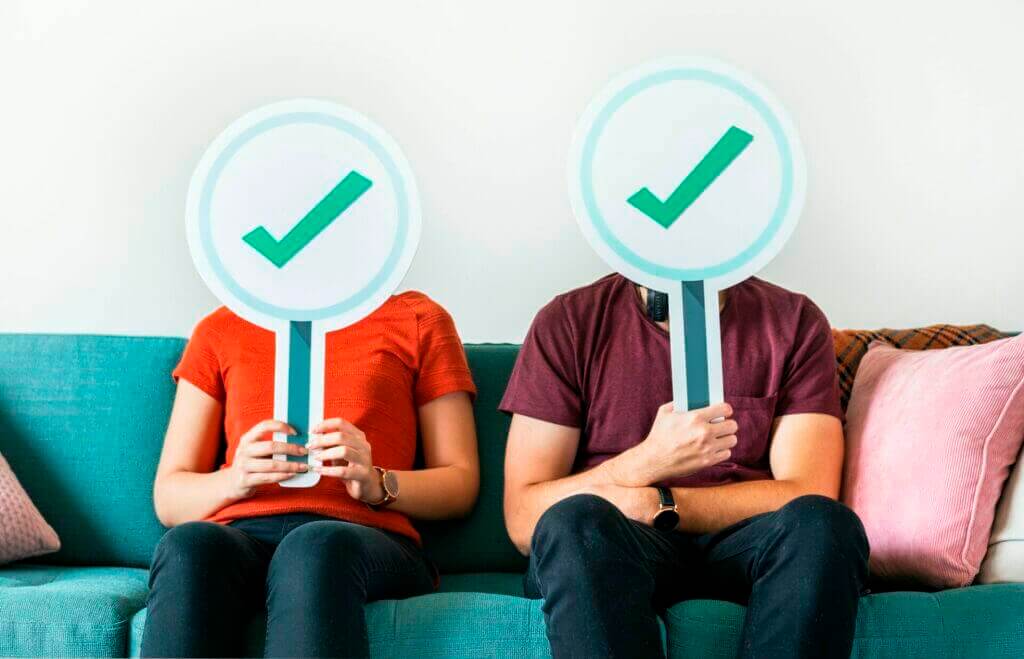 When you are a buyer, you might need different things. In the beginning, you might want information about your company. You can see what problems your company can help with by making a person who is like you. Then make online content that supports them.
You will need to understand what stage in the buyer's path they are at. It would help if you considered when they are most likely to be able to read this material. We call this mapping of material.
With content mapping, the goal is to target content according to:
Individual characteristics that will be affected by the product (that's where buyer personas come in).
How near to completing a purchase is the individual (i.e., their lifecycle stage) in terms of closeness.
There are a lot of distinct approaches to go about the style of your material. Here are some options we propose utilizing at each stage of the buyer's journey:
Conclusion
Well, there you have it! Our ultimate guide to what is Digital Marketing! We hope you have learned a lot, and you can introduce some of these digital marketing efforts alongside your traditional marketing into your company.
Would you mind commenting and letting us know of any digital marketing strategy you are using that we haven't listed, or for that matter, any digital marketing channels or other marketing efforts you are using? One of the team will update our article?
Finally, we appreciate that time and money are always a factor in not maximizing your digital marketing process, which means you are missing out on maximizing your profitability as a business or team member.
If you need any support to help you maximize your profit, contact Web Design Saigon, and our Digital Marketing Experts can arrange a call to transform your marketing.