In our quick 5 minutes bitesize series today, we are looking at what happens inside a UI UX Design Agency In Vietnam to understand better whether you are looking to work in the industry with as UI UX Designer or as something for a hobby, so let's begin with at the top!
What is UI Design?
So what is UI design? Well, it stands for User Interface Design. Put simply, it is the process of creating interfaces that enable people like me and you to interact with machines or devices in a friendly way, quickly and intuitively.
What does a UI designer do?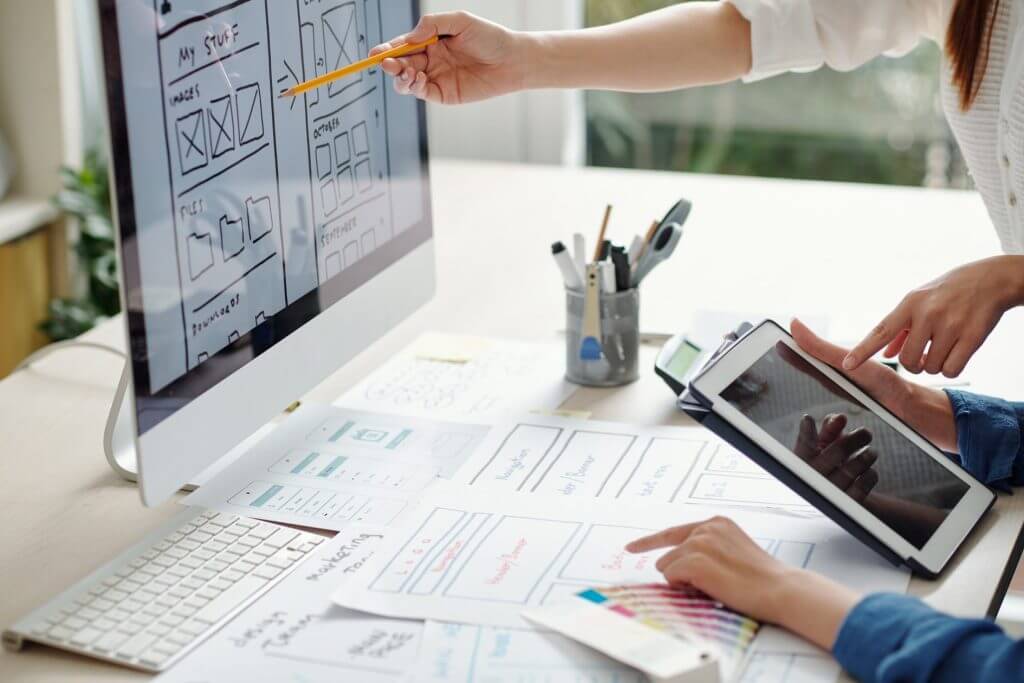 A user interface designer takes the user research they have gathered about their target audience – they can collect this information through any number of sources such as focus groups, surveys, etc.
They then use this research alongside other data to create a UI design that is functional and aesthetically pleasing. Not unlike an artist who observes the world around them, draws inspiration from it, and uses their creative input to produce work that they hope will resonate with others on an emotional level too! Briefs and wireframes are created as a basis for the discussion and development of UI design prototypes.
Why do we need UI Design?
Let's face it, we all encounter UI design every day, whether we realize it or not! We can find UI design on our phones, tablets, TVs, cars, microwaves, and many more places besides.
Many of these UI designs will have been designed by specialist User Interface designers – who take the necessary time to research their target audience and create designs that will meet their needs. If you want users to interact with your interface easily, you need to make sure they are designed in the right way!
Often, an interface is confusing or poorly thought out, which results in frustration for everyone involved.
For example, when Apple first released the iPhone, they were keen to ensure that their newest product was simple enough for anyone to use, which is why they chose a minimalist layout and chose to go with fewer on-screen buttons.
They wanted users to do as much as possible without navigating through numerous different menus first, and Apple achieved that with an excellent UI design!
What Are Some Of The Tools Used in UI Design?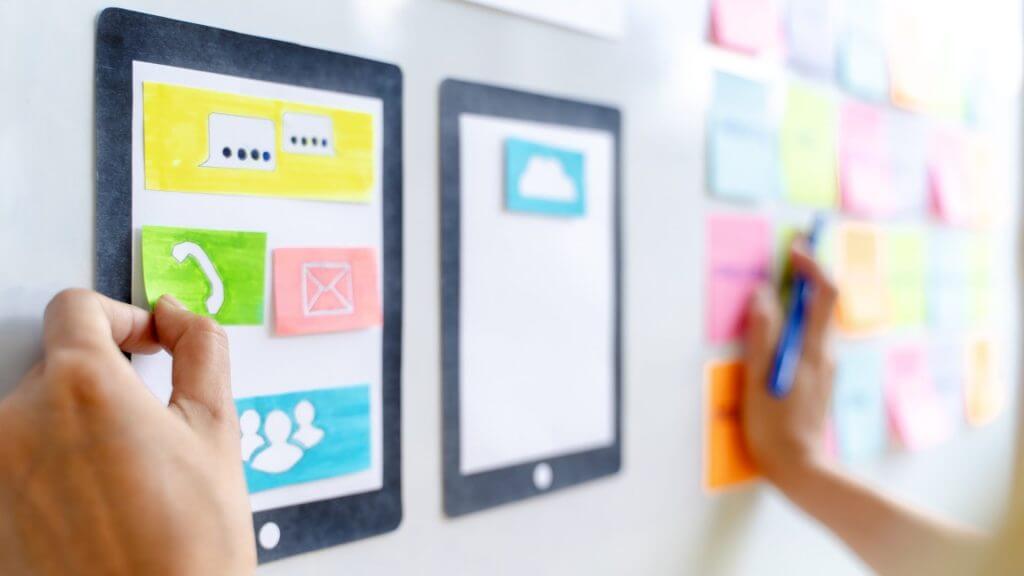 Now that we have learned more about UI design and what it entails, let's look at the various tools designers use. Some of these you will be familiar with, others less so!
Sketch:
A UI design tool with an extensive library of ready-made symbols to choose from. In many ways, it is comparable to Adobe's Illustrator, which is another popular choice for vector graphics.
Pen & Paper:
Nothing beats pen and paper when you need your ideas to be quick, effective, and most importantly, easy to understand!
This can be used with Photoshop to create shapes and forms and add typography.
Photoshop:
The industry standard for raster graphics and image editing. Great for creating mock-ups, wireframes, and images with other graphics programs.
A browser-based design tool that facilitates collaboration and allows users to create and manage their projects from a central dashboard. Great for sharing files and receiving feedback quickly! This is our number one choice at our UI UX design agency.
What Is UX Design?
For the final part of this article, let's look at UX design. UI (User Interface) focuses on the Interface, UX (User Experience) focuses on the interface's function! UX Design services is another type of digital interface design that focuses on creating functional and easy-to-use and understand products.
Our UX agency focuses on whether a user can complete a task with ease. It considers all users' interactions with a product and seeks to understand them through UX design. This would include a UX strategy, UX research, testing, and UX audit to monitor and create the best possible experience each time.
What Does A UX Designer Do?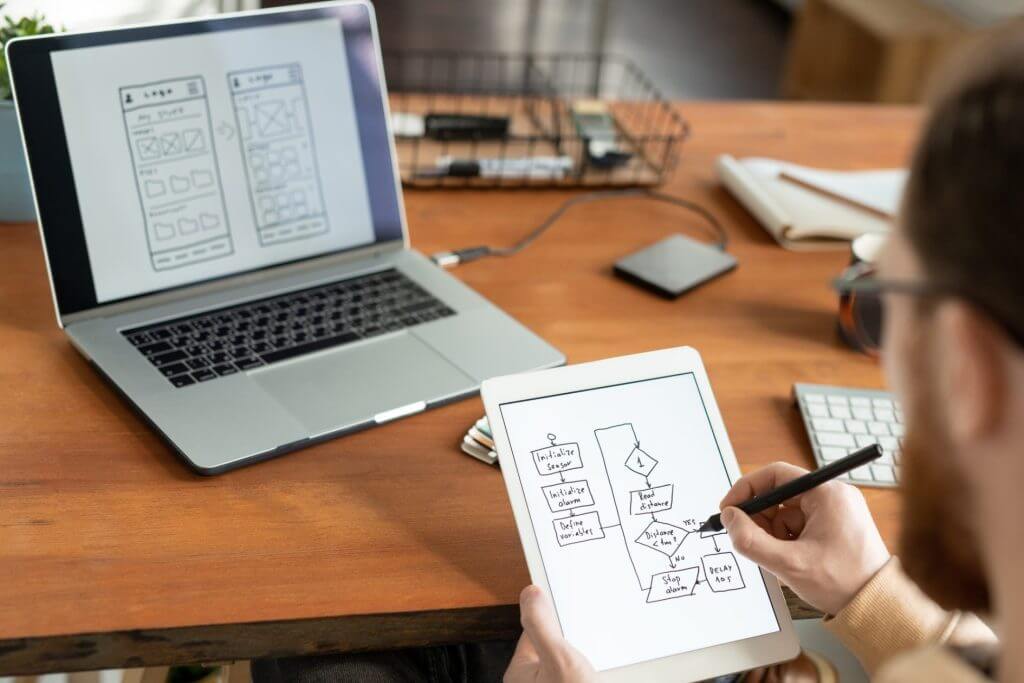 UX teams are responsible for everything from initial research to designing and prototyping a product. They ensure that all aspects of the development work in harmony with one another, which means the UX designer must also be skilled at visual design, interaction design, information architecture, content creation, and web development, among other things!
A UX designer will often work closely with UI designers who are more focused on creating beautiful interfaces during the design process, which is why you generally find a UI UX design company instead of just UI or UX. Together these two professions form what is known as User-Centered Design (UCD) – a strategy to understand your audience's needs and wants before you begin designing.
Why Do We Need UX Design?
UX becomes an integral part of everyday life, like UI design, whether we know it or not! Whether you are browsing Facebook, watching Netflix, or playing games on your phone or tablet – these products all have one thing in common: they were designed with UX at the front of the process.
This is great for us since everything works seamlessly and can be understood quickly! However, it only works if users find what they need in just a few seconds. It needs to provide them with an interface that allows them to do what they want without any problems.
Thankfully this happens most of the time, which is why many companies focus heavily on ensuring their interface designs are created with both UX UI design elements included from day one!
What UX Design Tools Should You Know About?
We take a different approach at our UX company when it comes to UX designers' tools! We tend to think that an effective design tool should be able to help us create results quickly and efficiently, so here are some of our favorites from our UX team:
This allows our UX team to upload multiple files from Photoshop & Sketch and add animations. It is also possible for you to add comments directly onto your designs which makes getting feedback at every stage quick and straightforward!
Marvel:
Another excellent prototyping tool that our UX team uses lets you quickly generate clickable prototypes that UI UX Design Agencies can share with others for testing purposes.
Axure:
Create high-fidelity wireframes with this industry-standard software. It has steep learning but once mastered; it becomes incredibly powerful!
Adobe XD:
Like Sketch, this is a vector-based interface design tool that allows you to add color and typography with ease.
We hope you enjoyed this article on UI UX design! If you think we should add any other tools or software, let us know in the comment section below because we plan to make these articles a regular thing, so stay tuned for more!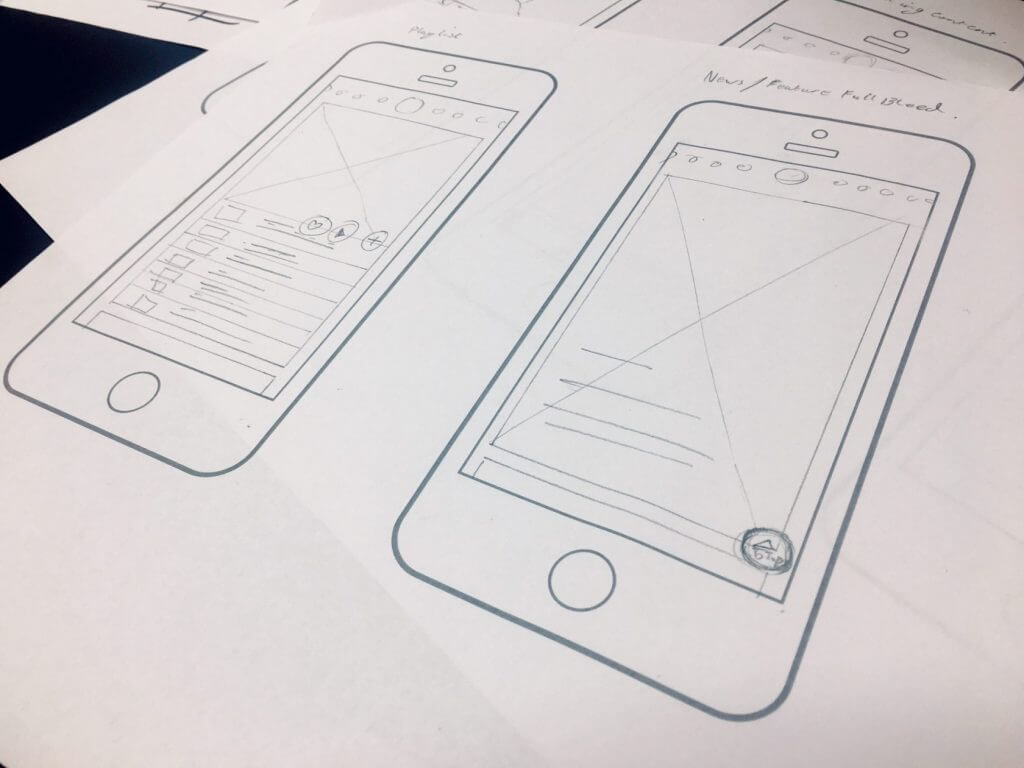 What About Our UI UX Design Agency
Our UI UX Design Agency is located in Vietnam. We predominantly use UI UX design as part of our web design agency and web applications. Every time we create new websites or mobile apps, we create user interfaces suitable for that particular digital solution or digital product we make. Our UI UX design agency will work with a product team and our development team to carry out the design thinking behind the final design and ensure all components are a successful digital product utilizing useability testing and user testing at every stage.
Some FAQs About UI UX Design
What is a UX design agency?
A UX design agency is a company that creates web applications and digital products with the user in mind. A UX agency will ensure they produce intuitive, functional, and easy designs by following best practices in UI UX design.
How much does a UI UX Designer charge?
A UI UX designer will have a different fee structure to an app developer, website developer, or digital marketer. They are not creating code-based items but rather design base items so that the price will reflect this. A UI UX designer in Vietnam ranges from $25-80 per hour, depending on their experience and expertise.
How do I choose a UI UX agency?
Given the diversity of UX design firms, it's challenging to state the best. It depends on what digital products you are looking for, your budget, and your timeframes. At Web Design Saigon, our UI UX design company recommends researching several different online agencies.
When you mention your mobile app design, web design, or web development project and don't highlight anything about the user, they are a sure-fire sign not to work with them.
Where is Your UI UX Design Agency Located?
Our UI UX Design Agency is Located in Vietnam. Our Head office is located in District 1, Ho Chi Minh City (Saigon). If you would to work with our UI UX Design agency then feel free to contact us here
We hope you enjoyed this article on UI UX design! If you think we should add any other tools or software, let us know in the comment section below because we plan to make these articles a regular thing, so stay tuned for more!