PPC SERVICES
Helping You To Work Smarter Not Harder
To Boost Sales
VIETNAM PAY PER CLICK SERVICES
Our PPC Services In Vietnam Means You Only Pay When You Get A Click
If you own a business, you will understand that it is difficult to compete with the number of companies fighting for the same customers, especially if you are new and your brand has not had time to develop. But fear not, there is a way to stand out from the crowd and generate more sales & revenue.
Our digital marketing agency can achieve this by providing our clients in Vietnam with PPC services. PPC services are an excellent way for businesses in Vietnam to advertise their products or services on search engines ad networks like Google ads and Bing ads to reach potential customers looking for what you provide.
If nobody clicks on your adverts, then you dont pay! It's a win-win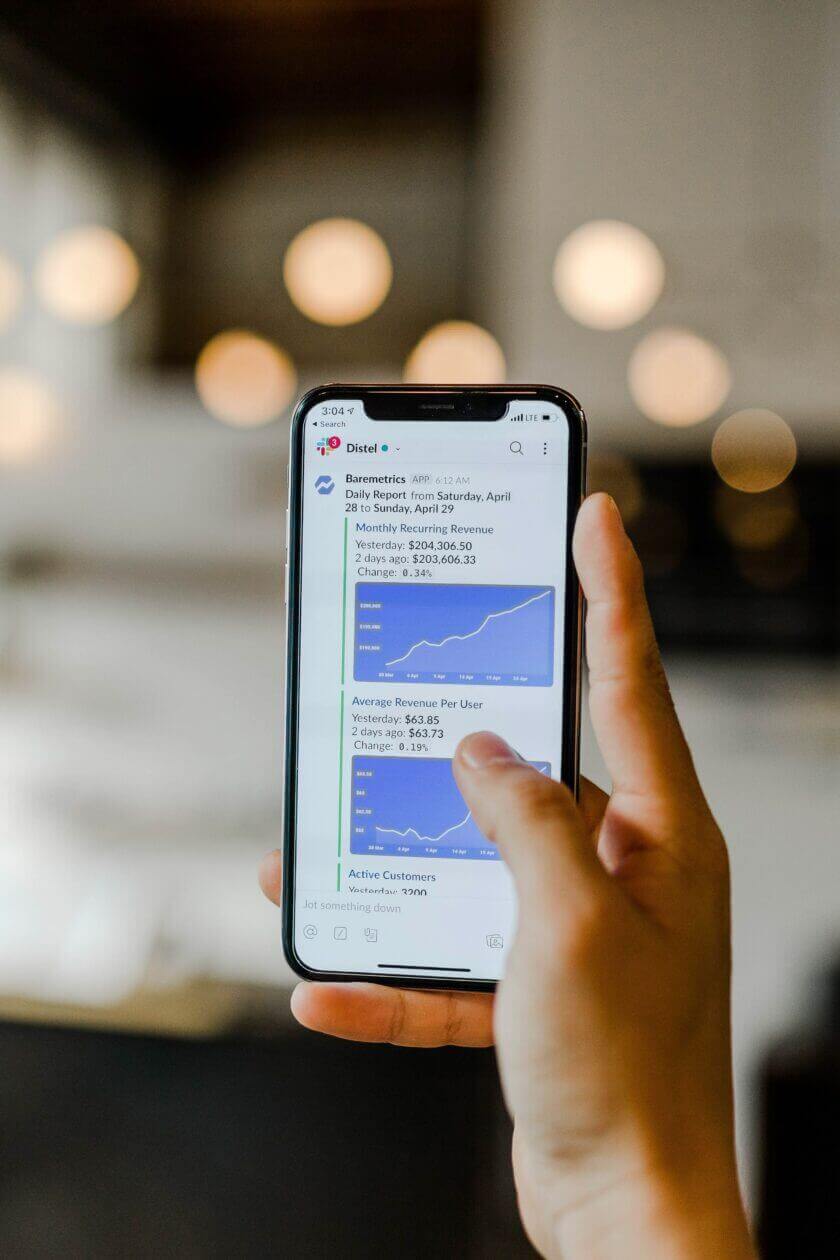 What Are PPC Services?
PPC services is a pay-per-click digital marketing service that uses the keywords you select to target people looking for those words and place ads on Google, Bing, or other search engines.
The more specific your keywords and keyword research are, the better the chance of getting targeted traffic from people who have recently searched for those things.
Targeting these potential customers right when they are actively searching for your product or service is the best chance of getting them to buy from you.
Why Do I Need PPC Services?
PPC services are essential for any business because they can make a difference in whether you get customers or not, especially if people are looking online specifically for what you offer right when they need it.
If someone is searching for a "plumber in Ho Chi Minh City" and your business is located there, that could be the sale you have been waiting on.
Without PPC services, it would be unlikely they find out about you or what you offer unless you had a solid organic search engine optimization presence or someone told them about it right before they searched online.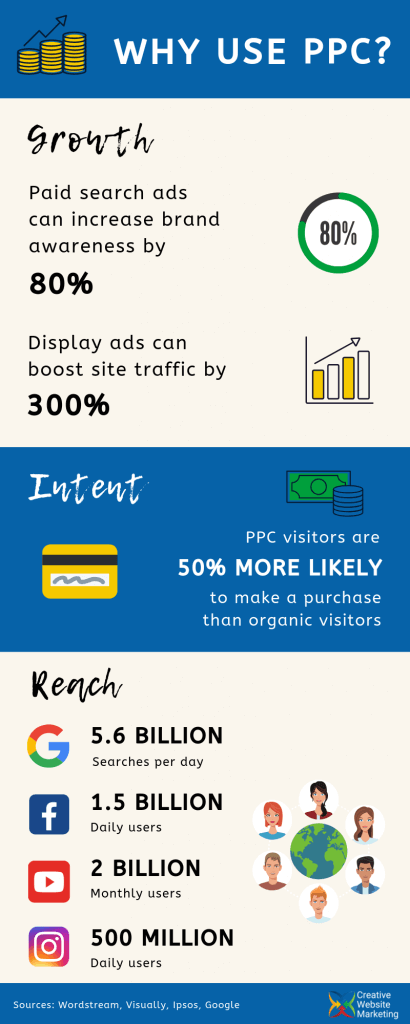 The Main Types Of PPC Services We Provide?
Below are some PPC Management services we provide at our PPC management agency using the google display network for our paid search campaigns. We do support other search engines such as Bing Ads.
If you are unsure which of the below would best fit your digital marketing strategy, reach out to discuss.
Search Ads are probably the most common types of PPC campaign management services we provide.
Our PPC agency will place your ads on Google, Bing, and Yahoo so people can see them when they search for keywords related to your business.
These are located at the top and the right of search results.
These PPC ads are also known as banner ads that you may have seen online that typically take up an entire web page or half of a website.
Display ad campaigns are paid ads that target potential customers all over the internet as long as it is relevant to your business.
Targeting people on social media with paid ads is a recent development but has grown quickly as users spend more time sharing and engaging online.
Social media advertising can be used as Facebook ads, Twitter or Instagram, and other social media platforms to target specific customers you want to reach even if they do not use those services regularly because their friends may.
We now have a dedicated service and team to manage our social media marketing campaigns.
Remarketing campaigns are a form of paid search advertising that targets people that have already been on your website and may be interested in what you offer.
We can display ads to those visitors again even if they leave without buying anything. They were likely considering a purchase before leaving and hopefully tempted them to return later.
Google Shopping pay per click services is google ads that come up when some enter a buying keyword in google search. For example, if someone types in "dog collars" on google, it might show them ads for dog collar businesses.
These are generally pay-per-click ad campaigns where you only pay when people click and buy from your website or store through the search engine results page (SERPs)
Local service ads are a PPC service similar to search ads, but they can target people in specific locations.
Depending on your business location and what you offer, this could help increase the number of local customers looking for products or services like yours when they need them most.
Targeting people using YouTube ads is becoming more popular for businesses, especially with videos relevant to what you offer.
Our PPC management agency will help get your video ads in front of the right audience so you can increase conversions and sales with this type of campaign.
Some Of Our PPC Services Results
PPC CAMPAIGN MANAGEMENT SERVICES
An Overview Of Our PPC Campaigns
If you decide to work with our online marketing agency for your pay-per-click management provider.
These are the steps our PPC specialists would go through to ensure your PPC advertising campaign is a success!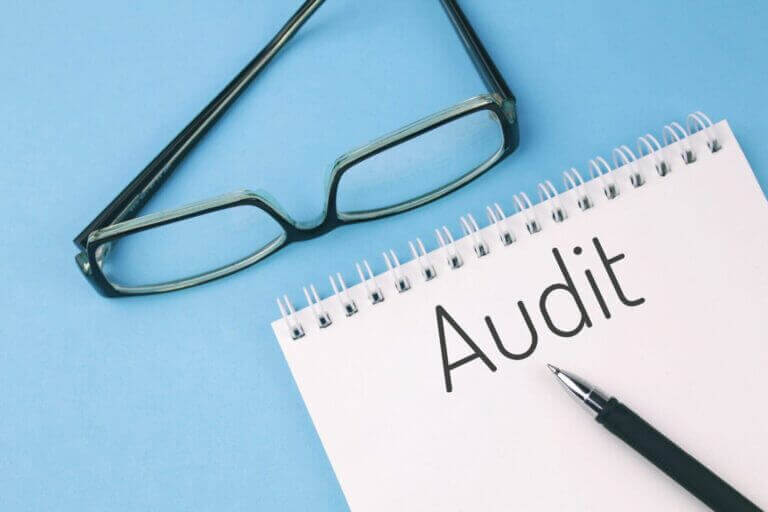 The first thing our PPC company does is provide you with a dedicated account manager who will carry out a PPC audit.
This will give your PPC account manager an idea of what you have been doing so far in terms of keyword research, brand awareness, and success.
The PPC audit helps our PPC management team understand your current market position and where you are right now with pay-per-click marketing services in Vietnam.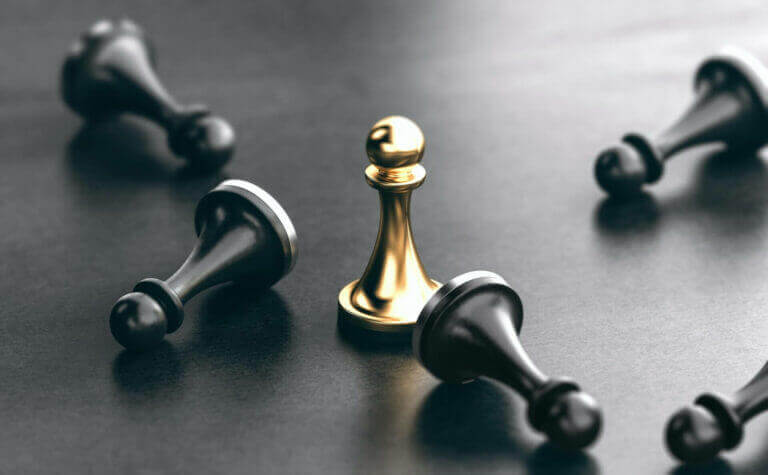 After the PPC audit, our PPC management agency will seek out your competitor's PPC campaigns to get new ideas on improving and taking the lead from them and their PPC ads.
The competitive analysis is where we find what works for other businesses in the same industry to see if it would work well for your company too.
This will allow us to make sure your ad spend is spent effectively as possible and achieve the highest possible ROI on your investment.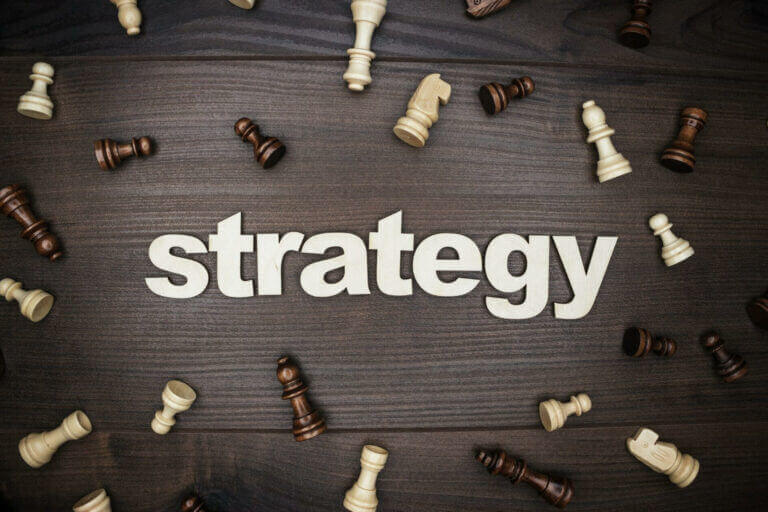 PPC Campaign Strategy
We will discuss the PPC Ads strategy with you to ensure we are on the same page and get a clear idea of your goals, target audience, and budget for PPC.
Our pay-per-click management services team in Vietnam says that having a PPC strategy together before beginning any campaign helps layout expectations at each step of the way so that you get the best PPC services possible.
Open & transparent communication ensures a strong long-lasting working partnership.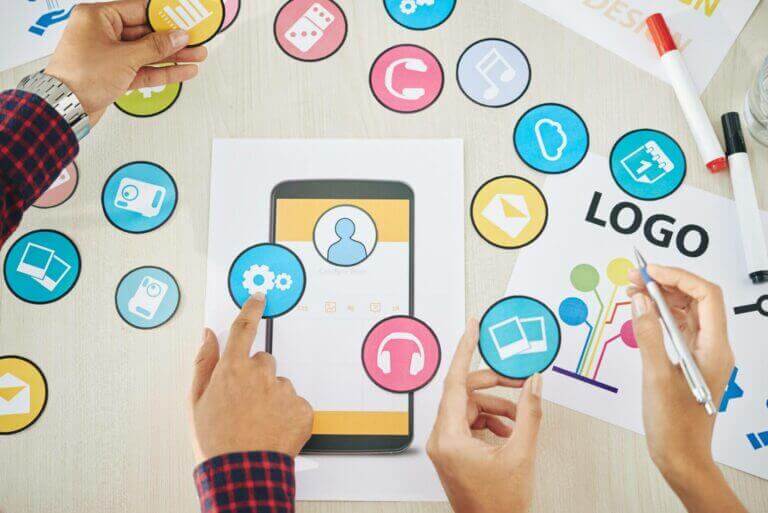 PPC Creation Process
After we have a PPC strategy in place, our PPC campaign management team will begin creating your pay-per-click ad copy and paid advertising campaigns!
We will with your help have everything in place including a suitable landing page and tracking software call and/or email setup to record the leads.
We'll start with some initial PPC ads to test them against your competitors for effectiveness before moving forward to ensure we maximize your ad spend.
Conversion Tracking
Conversion tracking is a PPC metric your PPC account manager will use to see how many people are converting from the PPC ads they have been seeing.
The PPC conversion tracking software and google analytics will help see how your PPC campaigns are performing and if there need to be any changes made for better results.
We will discuss current metrics with you and possible tweaks we believe would help increase the overall success of your PPC campaign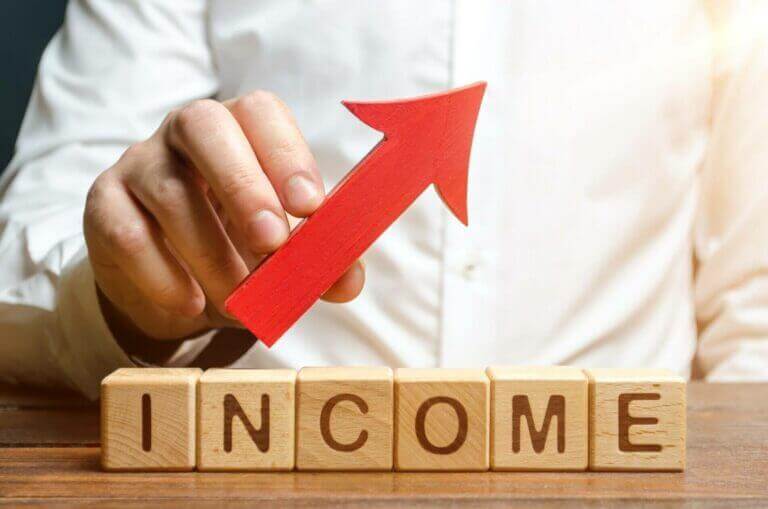 Ad Optimisation
Once we reviewed the metrics and shared ideas about tweaks.
Our PPC management company in Vietnam will optimize the PPC performance throughout the campaign, ensuring they maintain or gain more PPC conversions.
The optimization may be to the advert, the landing page or wherever else we feel needs strengthening.
Optimization is constantly evolving with PPC campaigns to make sure you are always getting the best PPC services in Vietnam out there!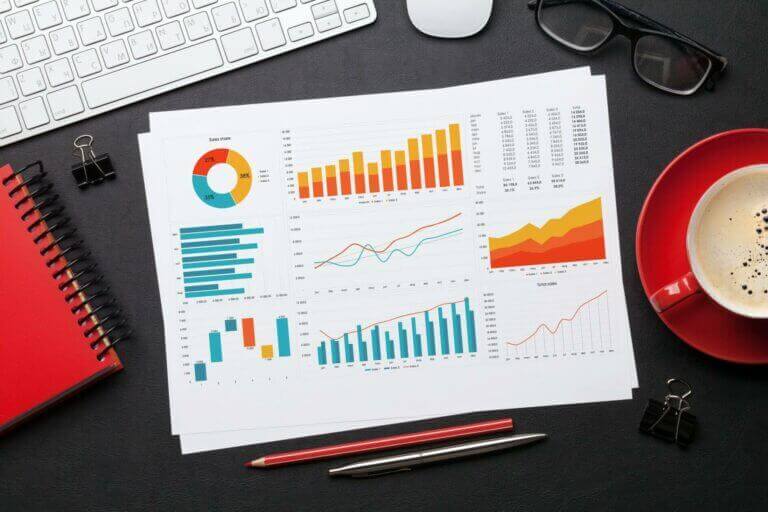 PPC Campaigns Reporting
The final step of any pay-per-click campaign is reporting, which will show us your PPC conversions after all our work has been done.
We can track PPC conversions to see how your PPC campaign is performing, if any changes need to be made, or ensure everything is working as it should!
You will find the PPC campaign will jump back and forward through multiple stages to reach the optimal settings to achieve your goals.
Here goes your text … Select any part of your text to access the formatting toolbar.
Some Testimonials From Our Partners & Clients
I want to thank the team at Web Design Saigon for the excellent service and the professional website they created for Kims Tavern. I would certainly recommend them to my Vietnamese contacts.
Fantastic team, very professional and quick replies and responses to our needs. They delivered our new website on time and budget. I would put them on your shortlist.
It is very easy to work with WD Saigon. I am not a technical person and i am always busy so i needed them to provide without much support and they delivered a beautiful design.
FAQ's ABOUT OUR PPC MANAGEMENT SERVICES
Our PPC Services Can Find Needles In Haystacks
How much do PPC services cost?
This is a question we hear pretty often! Our pay-per-click management company in Vietnam understands it can be hard to invest money into something without knowing exactly how much you will get out of it.
We offer transparent pricing so that our customers understand their ad spend before the campaign begins, with no hidden fees or charges along the way.
How long do PPC campaigns take?
The length of the PPC campaign varies depending on what you need and want from your pay-per-click marketing services in Vietnam.
We suggest starting with a smaller budget to make sure it works for you before spending more money!
A small budget should be enough time to see if this format of digital advertising will work for your business and will help you decide if it's something that would be worth investing in further.
Why Should I Choose Your PPC Agency?
We believe we are one of the best, if not the best PPC management company in Ho Chi Minh City & Vietnam.
We are constantly improving our PPC management services to ensure all our clients reach the goals they set out at the beginning of one of our paid advertising strategies.
We often get told that our open and transparent business approach sets us apart from other PPC management service providers.
Who is the best PPC Services Company in Vietnam?
Best PPC Services Company In Vietnam - Web Design Saigon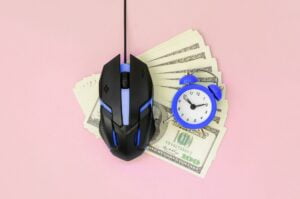 If you are looking for high-quality and cost-effective Pay Per Click services, look no further than Web Design Saigon. We offer the best PPC services in Vietnam with a wide range of services to suit your needs and budget. Call us today!
Service Type: PPC Services
Price: 495
Currency: $
Can You Guarantee Sales From Ad Spend?
The short answer is no. We can't guarantee sales from ad spend; if we could, everyone would be doing it!
We offer PPC advertising services that will help you get an idea of what kind of conversions your PPC ads are getting and where they need to improve from our Google Adwords specialists.
Your success is our success, so we will do everything possible (with your help) to make as many sales as possible from your ad spend.
Do You Provide Landing Pages?
If our clients decide to choose it, then they can use our talented landing page designers to custom make landing pages that will help their customers convert to buyers.
We are happy for our clients to provide their landing pages if they feel confident in their own or previous landing page design.
Where Is Your PPC Company Located?
Our PPC management services company are located in Ho Chi Minh City, Vietnam.
If you type in ppc services near me in ho chi minh you should get the map and directions
Our pay-per-click experts can work with you either locally or over the phone/Skype to make sure they understand the digital marketing requirements that your business needs from our PPC advertising company.
Do You Provide PPC Management Services To International Clients?
Yes, we do! International clients can use our PPC management services, We have a multi-lingual team with experience carrying out PPC in different countries. You wouldn't need to come over to Vietnam for us to work together.
We believe that our PPC advertising company is one of the best in Vietnam and will happily discuss all your thoughts, questions, and goals about your PPC campaign with you via phone or Skype.
"The quickest route to sales is not A to B but PPC"
Interested In PPC Services But Have Questions? Contact Us!